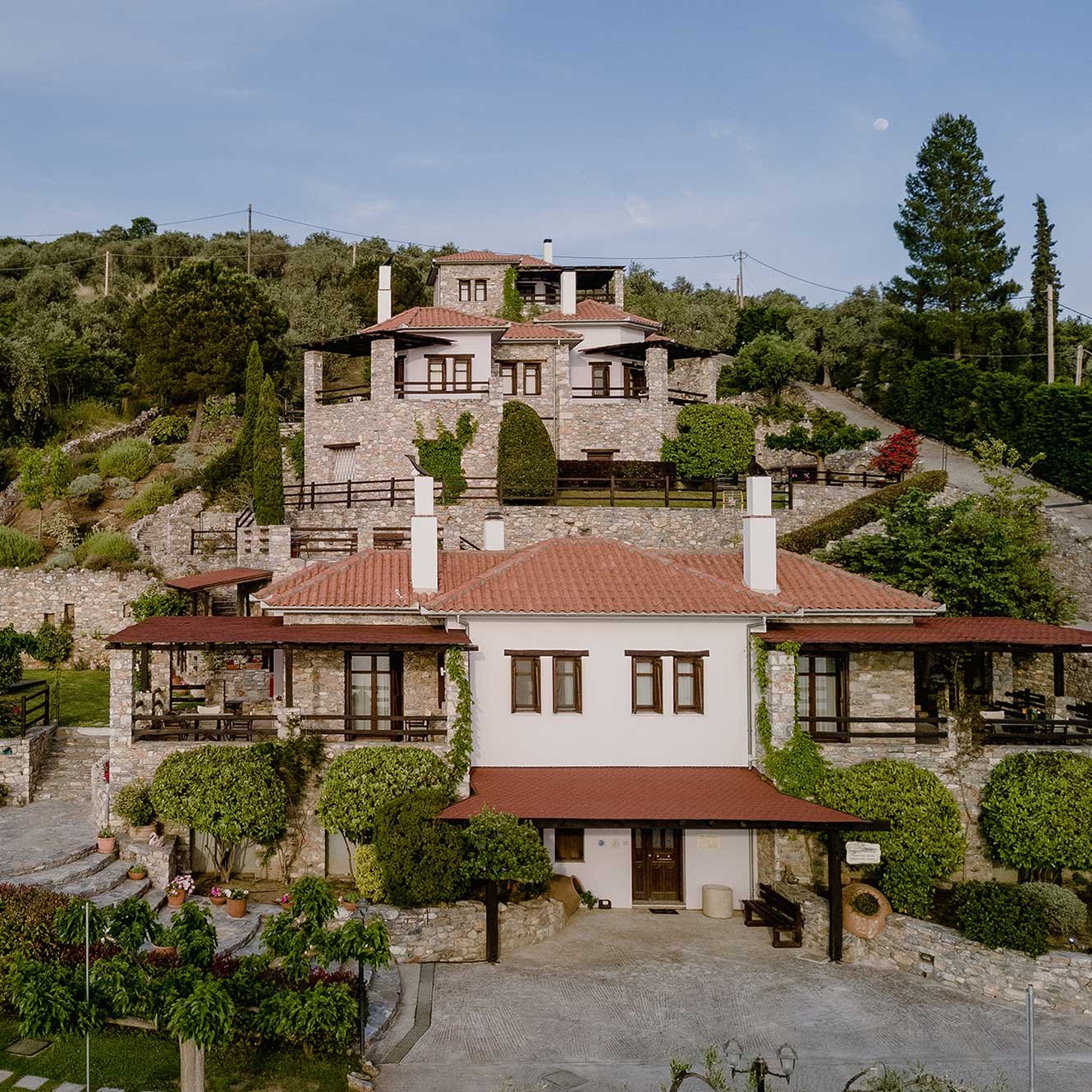 View from Villa Anthillion

the Pagasitikos Gulf.
Live the absolute blue!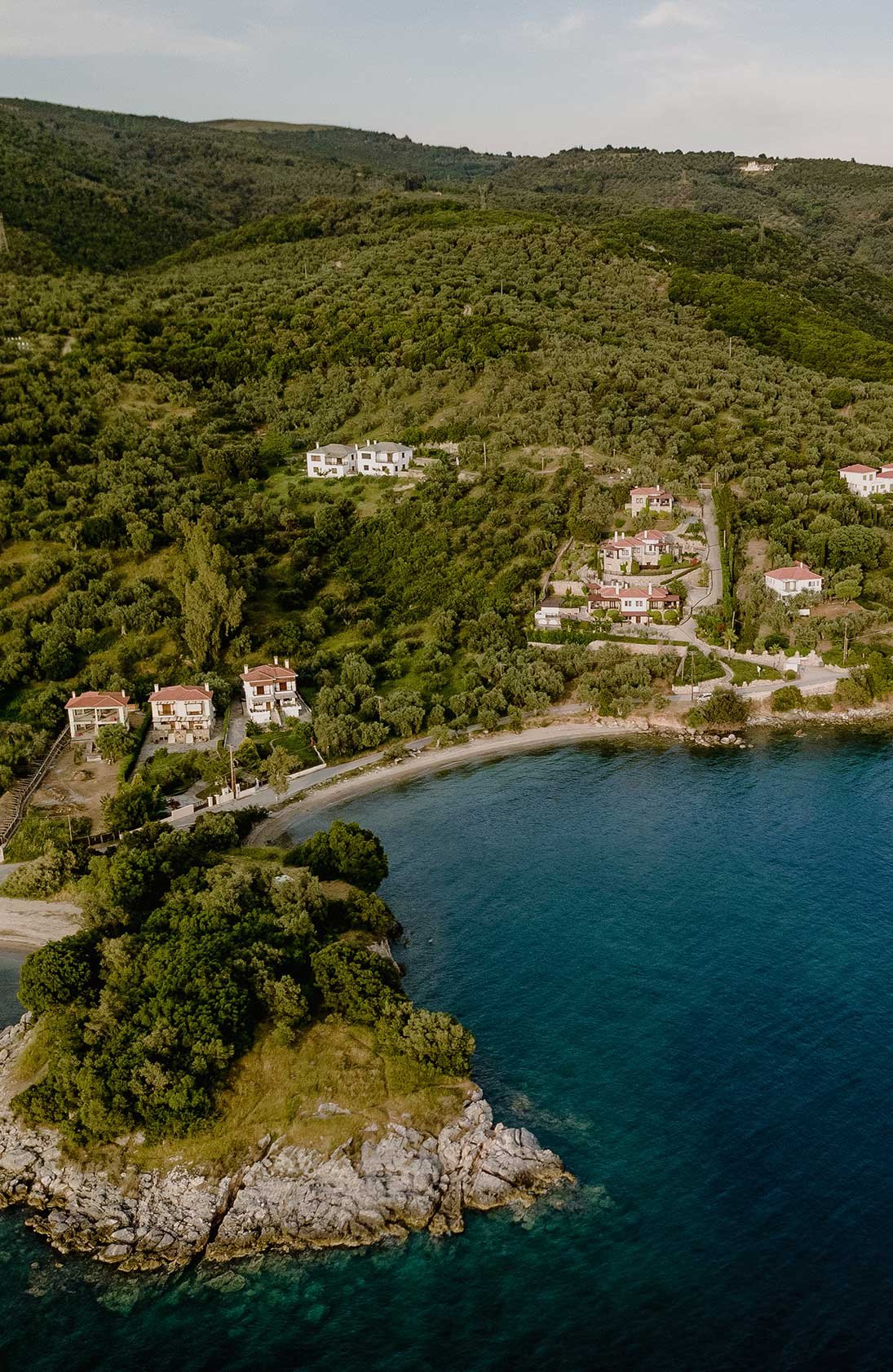 In South Pelion, just 40km from Volos, there is a small, quiet seaside village called Lefokastro. Every visitor who chooses it for their summer and not only, vacation, is impressed by the simplicity, tranquility and natural beauty that it offers. It is located within the Pagasitikos gulf and offers countless hours of peace while gazing at the sea. Where the stress of everyday life stops, the mind begins to travel!
In this small picturesque fishing village, one can find, next to the sea, two restaurants at affordable prices, with friendly service that will surely satisfy even the most demanding clients. Lefokastro also has a café-bar for those who want to enjoy a relaxed drink in front of the sea. Also, within the village, one can find the unorganized beach of Lefokastro "Prinos", which is sandy and can be easily reached on foot.
At a distance of only 8 km is the village of Argalasti, the main town of South Pelion, where visitors can find everything they need for their holiday supplies and more. In addition, at a very close distance (4 km) is Afissos, which has an organized beach but is also recommended for those who want a more cosmopolitan night life due to the many options available in restaurants, cafés and bars.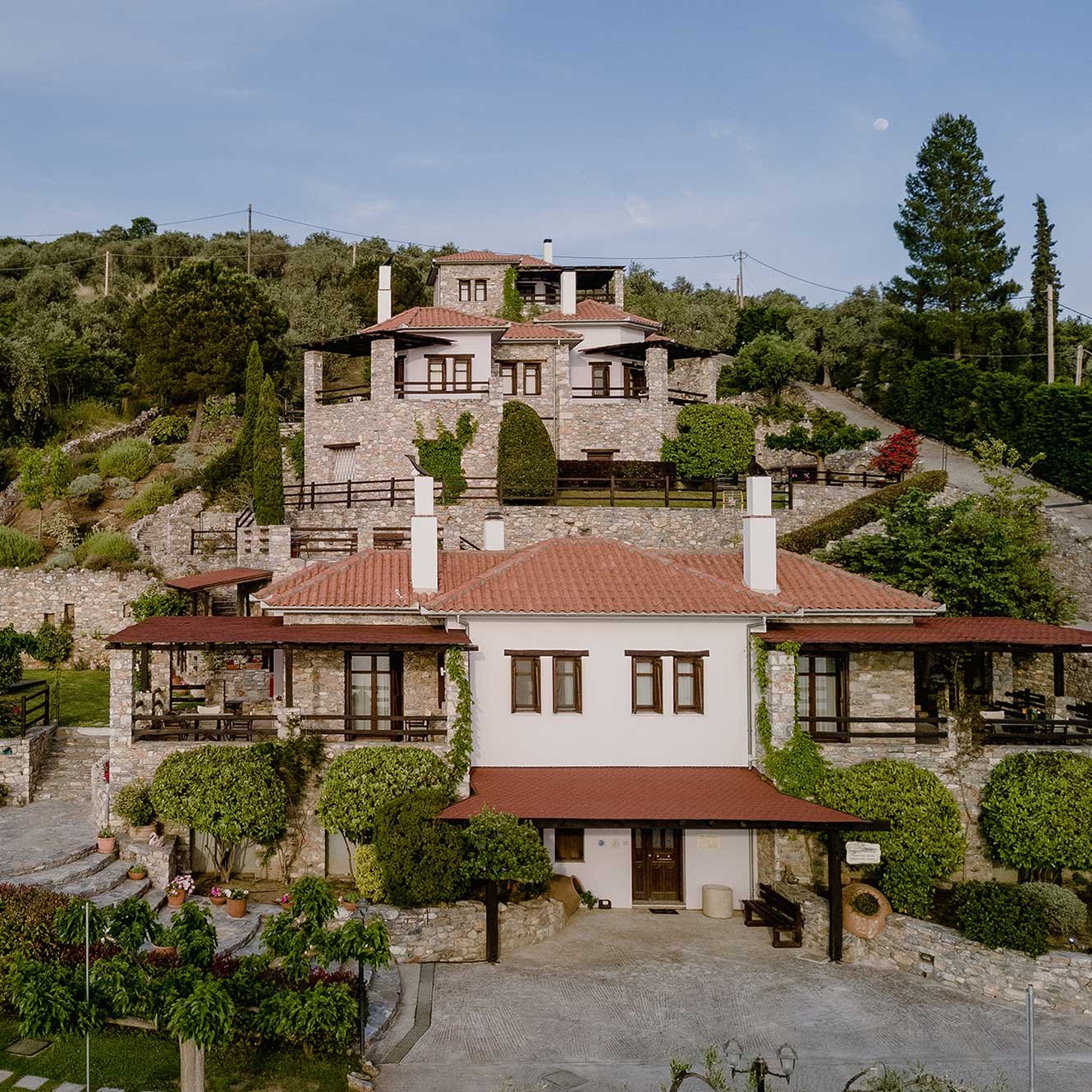 Magnificent natural
landscape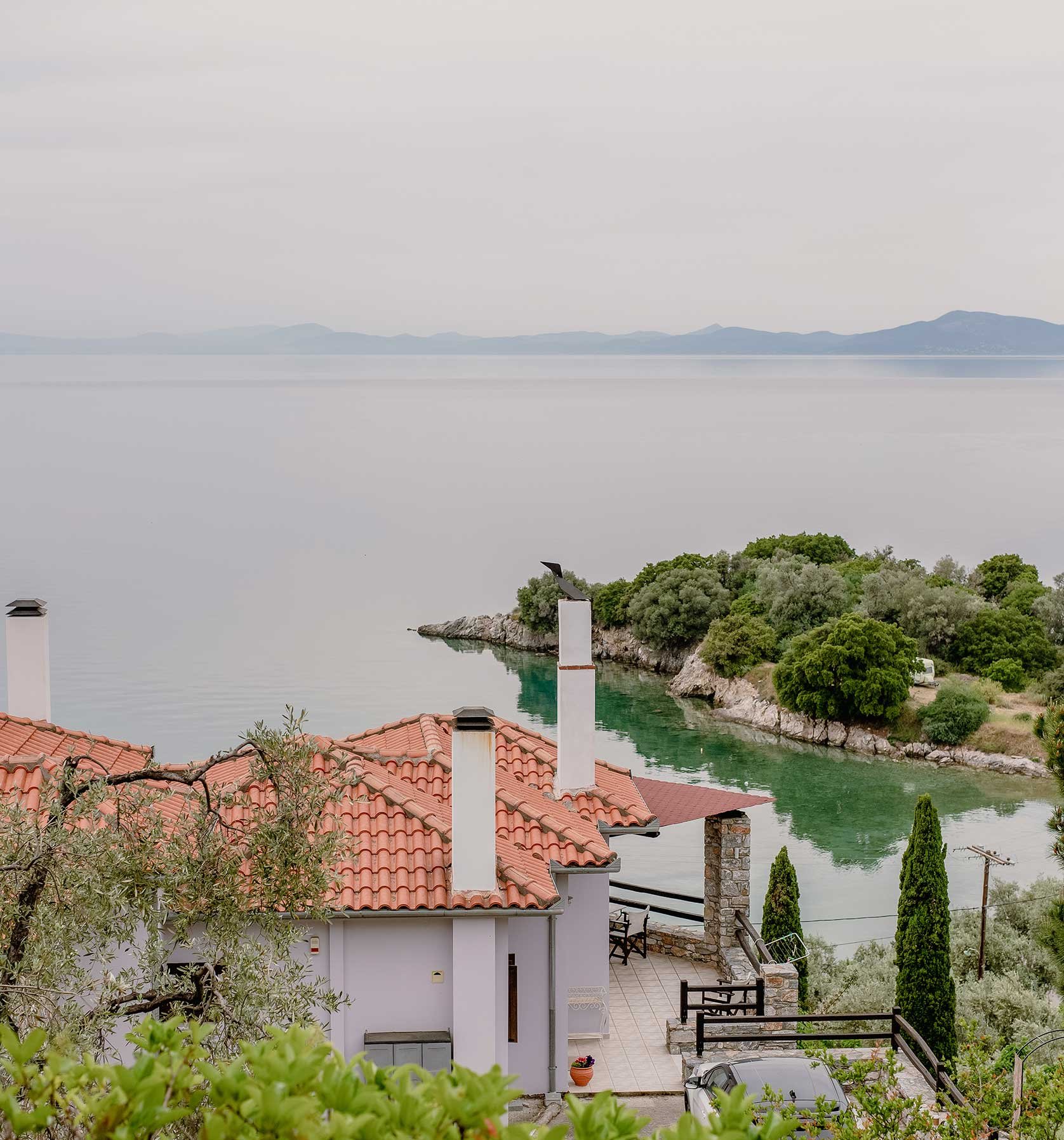 Additional Distances to access Anthillion by car
From Nea Anchialos Airport (VOL): 85km (1h. 20m)
From Macedonia Airport (SKG): 275 km (3h.15m)
From Athens Airport (ATH): 385km (4h. 8m)
Distances &

Access
Access to Anthillion
The Anthillion accommodation is only 600m from the center of Lefokastro village and is very easy to reach on foot by walking to and from the village. The enchanting natural landscape of the area as well as the architecture of the residence, which has been designed with respect and gratitude towards the environment that embraces it, are certainly things that will impress you.
What is suggested to our guests for their arrival at the apartments, is to NOT use the google maps directions, in order to avoid passing through the village of Afyssos. The reason is that the road from there has a very narrow and dangerous turn. On the contrary, what is suggested is that travelers, for their arrival in the village, follow the provincial road Argalasti-Sykis following the signs to Argalasti-Milina-Trikeri and then the signs to Lefokastro, as described in the following link. This route may be a few minutes longer, but it is definitely safer.
Drive me